The Latest Verkada News

Product and Solution Information, Press Releases, Announcements
Introducing the CM41: A Powerful New Addition to our Mini Series With up to 365 Days of Onboard Storage
Posted: Wed May 06, 2020 10:58:09 PM

Small but mighty, Verkada's Mini Series packs powerful onboard processing into compact form factors. From corporate offices and high-end retail locations to banks and schools, customers praise the Mini Series for its adaptability across varied deployments.
Today, we're excited to announce the latest addition to the Mini Series family of cameras with the CM41.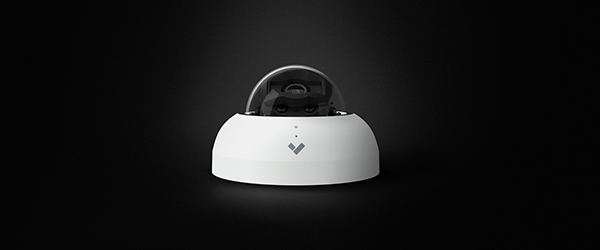 Powerful Performance
Building off of the success of Verkada's Dome Series and CM61, the CM41 includes a powerful onboard processor from US-based chipset vendor Ambarella Inc.
This processing power, combined with Verkada's computer vision technology, provides users with deeper insights and visibility into their physical spaces. From analyzing and detecting people in frame using Verkada's People Analytics to acting as a camera-based sensor to plot real-time motion, the CM41 continues to push the boundaries of enterprise video security.
Unparalleled Storage
The CM41 comes in a wide range of retention options, including 30, 60, 90, 120, or 365 days of onboard storage.
With a 365-day retention option, the CM41 brings Verkada's high-capacity storage to the Mini Series for the first time. First introduced in our Dome Series, these extended storage options help customers meet the most demanding long-term retention requirements, eliminating the need for NVRs and bringing a new class of customers into Verkada's scalable hybrid cloud infrastructure.
Small and Tough
Built to last, the CM41 has been graded with an IK08 vandal resistance rating. All cameras are also covered by our industry-leading 10-year warranty and U.S.-based customer support.